14 Ways to Create an Unsatisfactory Corporate Culture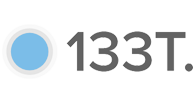 Working in a corporate office is fantastic!
Competition, dress code, learning challenges, tight deadlines… Let's face it! Not everyone is suitable to work in the corporate world. For some, it may seem quite demanding, while for others it is a great opportunity to build a great career and have stability.
Having a corporate job can be fun and quite a learning experience when there is a work-life balance. While higher management is the company's face, its true force comes from below and those invisible people are the ones making it happen.
Between competitors, global businesses and corporate dimension going bigger and bigger, leadership tends to forget the basis of a good and healthy work environment.
So, how can corporate businesses fail their employees, not promoting a balanced environment where all people are happy, motivated and proud of working in such a place? Let's unveil what can go wrong!
…read more: LINK
---
---